Proven Experience
Lan Hoang Translations is founded by Hoang Bao Lan (Lan Hoang), a professional freelance translator who offers exceptional language expertise services. Lan Hoang has a Bachelor of Arts in English Language with the concentration in Translation Studies in 2015. During a year within 2014-2015 academic year, Lan Hoang cooperated with his university supervisor and lecturer as a freelance translator and collaborator. Later in 2016, when he was working in the education industry, he got the scholarship to study further his communication professional skills in Porto by Erasmus + Grant. Later, in 2020, he got the Master of Arts in Language Studies with the concentration in Intercultural Communication. During the period and continuously until now, he received the ATA (American Translators Association) active voting member, CIOL (Chartered Institue of Linguists) full membership (MCIL) and many several continuous professional development (CPD) courses.
Lan Hoang then developed his network with high-quality freelance translators in other language pairs. Lan Hoang Translations is a team of professional translators who provide high quality, professional translation services for over 10 years with affordable prices and direct responsibilities, just as any freelance translator. Please check out our client list and read some client testimonials on my services. Many customers feel that Lan Hoang Translations the best affordable solution for their requirements.
Are you in need of a translation from English into Vietnamese or vice versa?
Then, congratulations! A TOP 10 BEST TRANSLATOR IN PROZ's DIRECTORY FOR ENGLISH-VIETNAMESE IS HERE! Here I have a full-time freelance Vietnamese-native English professional chartered linguist (translator) specialised in translating, localising, transcreating, subtitling, audio transcribing (and of course, proofreading and editing for sure) contents. I'm always available for ongoing collaborations or one-off projects.
-----------
Are you considering contacting me for translation but in need of evidence?
Have you ever heard of the phrase "contest winner"? Yes! Your documents will be translated inclusively by a contest winner in Proz.com for English - Vietnamese language pair.
Have you ever known of the American Translators Association or Chartered Institute of Linguists? If yes is your answer, please be then fully informed that your translator is the ONLY Chartered Linguist IN THE WORLD now for VIETNAMESE LANGUAGE.
-----------
Do you actually know what does this mean to have an ATA Voting Membership for the Vietnamese language?
Then, let me ask you whether you know how sensitive it is the Vietnam War for the Vietnamese diaspora communities in the U.S and Australia? Do you know how significantly different the Vietnamese language in Vietnam now and the Vietnamese language in the diaspora communities? DO NOT hire a translator with little knowledge of the South Vietnamese language. DO HIRE a translator knowing to translate School District as Khu Học Chánh instead of Trường học, or Airport as Phi Trường instead of Sân bay, otherwise, you either will lose the game or at least have a bad translation.
-----------
Do you even know that I am doing legal/court content translations for the courts in the U.K or the immigration offices in the U.S?
Since 2013, I have provided TEP (translation with no need for editing) services for the U.K police stations, courts, and other related government agencies and bodies of the U.K. Immigration offices in the U.S are also frequent clients of mine in legal issues. What's more? Many public securities in Vietnam and companies which are in need of legal contracts and documents are also my loyal customers.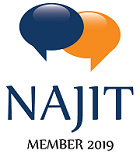 -----------
You are going to contact me now, but want to know whether I can use CAT tools (SDL Trados, MemoQ, MemSource, etc.)?
So you have nothing to worry about here. I have been trained to use SDL Trados 2021 and have been their mastered user with 2011, 2013, 2015, 2017 and 2019 versions as well. I have also used MemoQ 9.0, MemSource, MateCat, SmartCAT, XTM, Wordfast, Smartling, SmartCAT and many others upon request.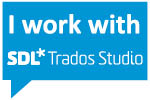 -----------
What if you want to have a notarized translation for the document?
Then that also should not be a problem. With my quality of translation, Phùng Quân Public Notary Office located right in the centre of Hanoi will provide you with the Notary Approved seal with my translation for an additional very small fee.
letter, education & conversation translation
business/ finance, economic report and human resources
technical guides, operating manual, automotive and patent translation
website, brochure, internal communications, marketing translation
legal documents, contracts, agreements, court procedures, politics, pursuit translation
medical reports, health care, tests, cardiology, equipment & software, pharmaceutical translation
hospitality and tourism translation
game localization and translation
TRANSCREATION & CULTURAL CONSULTATION
Transcreate marketing documents
Transcreate creative contents
Transcreate slogans and brands
SUBTITLING & TRANSCRIPTION
Subtitle Films, Movies
Subtitle Campaign Advertisements
Transcribe Audios
Transcribe Confidential Documents
game localization
software applications
html, PHP, javascript and flash files
open source and proprietary CMS systems
multimedia files
Some Information
Enjoy All The Services We Offer
Individual freelance translators are preferred to companies as an objective tendency because of the affordable prices, best quality and accountability. Not only directly providing the translations and interpretation services, Lan Hoang Translations also takes care of your documents with post-translation steps if the changes are not significant.